Mapping the Future: Exploring the Potential of GPS Survey Equipment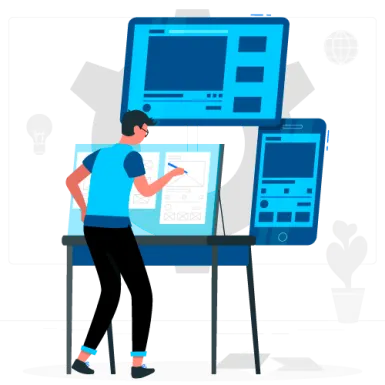 Introduction
Surveying equipment has come a long way since the days of chains, axes, and transits. The development of Global Positioning System (GPS) technology, in particular, has revolutionised the surveying field and opened up exciting new possibilities. GPS survey equipment is now a core tool for surveyors, civil engineers, construction professionals, and others who need precise positional data.
In this article, we'll look at what GPS survey equipment is, how it works, key benefits compared to traditional methods, and some of the innovative ways this technology is being used to map landscapes, buildings, utilities, and infrastructure for the future. The potential of GPS extends far beyond primary land surveys into shaping more innovative and more efficient built environments.
Overview of GPS Survey Equipment
GPS survey equipment consists of one or more receivers that use satellite signals to determine geographic location. The core components include:
GPS receiver – The handheld or mounted device that picks up and processes GPS satellite signals.
Antenna – Receives the satellite signals and passes them to the receiver.
Data collector – For storing location data from the receivers. It may be integrated with the receiver.
Software – Processing and integrating GPS data with digital maps or other software.
To determine a position, the GPS receiver communicates with at least four satellites in the constellation of 24+ satellites orbiting Earth operated by the U.S. Air Force. By comparing signals from different satellites, the receiver can pinpoint latitude, longitude, and elevation at a given point in time.
The receiver may be a standalone device, but today GPS is commonly integrated with other surveying tools for mapping and data collection. These can include:
Total stations – Combine electronic transit, digital theodolite, and distance measurement to record precise locations.
Laser scanners – Use rotating mirrors and laser light to capture detailed 3D data on buildings or landscapes.
Drone mapping – Drones with GPS and other sensors to create orthomosaic aerial maps and 3D models.
Benefits of Traditional Surveying
Compared to traditional surveying methods using transits, theodolites, chains, and tapes, GPS provides many advantages:
Speed
GPS allows surveyors to work faster with real-time positioning and data collection. Teams can capture thousands of precise 3D coordinates per hour compared to hundreds with conventional equipment.
Accuracy
With advanced equipment and post-processing of data, GPS can achieve centimetre-level precision or better. Accuracy used to depend heavily on distance and conditions but has improved significantly.
Efficiency
One GPS surveyor can accomplish what used to require multiple surveyors. Automated processing, data sharing and integration with other digital maps and plans save immense time.
Versatility
Lightweight yet rugged GPS equipment can go almost anywhere and doesn't require intervisibility between points. GPS succeeds in any terrain and in wet or dangerous conditions that could prohibit optical equipment.
Cost Savings
Although GPS equipment carries higher upfront costs, it saves substantially on labour in the long run. The efficiency gains also reduce time spent travelling to sites.
Exciting Applications
Thanks to these benefits, GPS opens up game-changing options for mapping, planning, and designing all types of built environments and infrastructure:
Detailed Site Mapping
GPS allows comprehensive surveying of project sites down to every last feature and contour for architectural, engineering, and construction projects. Data can be integrated with building information modelling (BIM) software for streamlined planning and design.
Smart Urban Planning
Urban planners and GIS professionals use GPS mobility to map city assets, infrastructure, utilities, and resources. The data empowers more intelligent planning and management decisions.
Cadastral Surveying
Digital property mapping with GPS provides detailed boundaries and ownership data to settle disputes, enable taxation, and manage lands. Cadastral surveys are essential for economic development.
Monitoring Structures and Landscapes
Repeated GPS surveys help monitor the health of landscapes, buildings, bridges, dams, and other structures. Any shifts or subsidence can be caught early to prevent disasters.
Self-driving Vehicles
Autonomous vehicles rely heavily on centimetre-accurate GPS positioning to navigate with other sensors. GPS enables navigation even in poor visibility.
Marine Charting
GPS mapping provides up-to-date nautical charts on the water to aid navigation and identify hazards. GPS helps map changing coastlines, shoals, wrecks, and coral reefs.
Agriculture and Mining
Farmers and miners achieve greater efficiency in operations through accurate GPS-based surveys and mapping—guidance systems direct equipment for precise contours and routes.
The applications of GPS go on and on. Whether mapping a construction site, surveying a national park, guiding an autonomous ship, or helping first responders after disasters, GPS provides an invaluable window into our world.
The Future is Mapped
As GPS technology advances, what does the future look like for spatial data collection and mapping?
Faster and Cheaper
Expect GPS equipment to get smaller, cheaper, and faster with more automation. Surveyors may increasingly use drones and mobile mapping to capture massive datasets rapidly.
Augmented Reality
Surveyors could leverage augmented reality (AR) displays to see data overlays in the natural environment for easy reference and collaboration during mapping.
Higher Accuracy
Upgrades to GPS infrastructure and supplemental systems will steadily improve achievable precision. Centimetre accuracy may become standard.
Integration and Intelligence
Seamless integration with BIM, GIS, CAD, and other platforms will enable real-time sharing. Machine learning will help process and analyse massive point clouds.
Mapping the Inaccessible
Improved GPS instrumentation will open up mapping places like canyons, mines, and caves where satellite views are obstructed. Even indoor mapping may be unlocked.
GPS has transformed mapping and surveying over the past decades. As technology reaches new heights, it promises to provide a more detailed and proper picture of our world. The future is mapped.

Conclusion:
GPS survey equipment has fundamentally changed the surveying profession. Tasks that once required massive efforts can now be accomplished with fantastic efficiency and accuracy, saving time and costs while collecting vast amounts of geospatial data. As technology evolves, GPS promises to make mapping faster, cheaper, and more detailed than ever before. The precision and flexibility of GPS have opened up game-changing applications across many industries and fields to optimise planning, construction, navigation and more. While chains and transits are now relics of the past, GPS surveying will continue shaping and mapping our infrastructure, cities, and world for the future.