Top Online Form Builder Tools: Simplify Data Collection and Streamline Workflow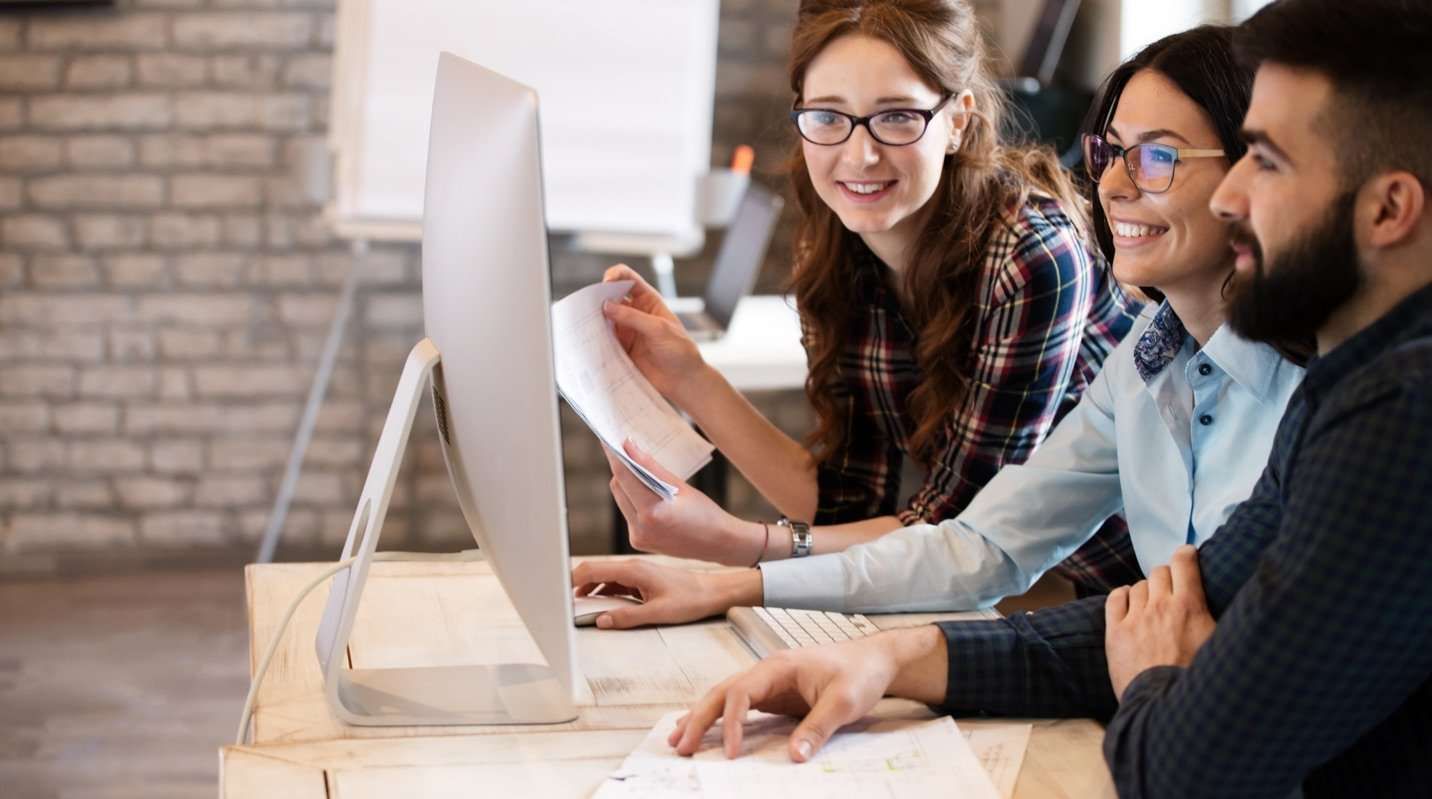 In today's digital age, the importance of efficient data collection and streamlined workflows cannot be overstated. Whether you're running a small business, managing a non-profit organization, or working in a large corporation, the ability to gather and manage information effectively is crucial. Fortunately, there are numerous online form builder tools available that can help you simplify data collection and streamline your workflow. In this article, we will explore some of the top options in the form builder tool market.
Visme's form builder is a powerful tool that offers users a seamless and customizable way to create a wide range of forms, surveys, and questionnaires. With its intuitive drag-and-drop interface, users can easily design visually appealing forms that match their brand's style and identity.
Visme's form builder also provides features like conditional logic, allowing for dynamic forms that adapt based on user responses. Furthermore, it offers integrations with popular third-party applications, making it convenient for users to collect and analyze data, as well as automate workflow processes. Overall, Visme's form builder is a valuable resource for individuals and businesses seeking to simplify data collection and enhance their user engagement.
2. Typeform:
Typeform is known for its beautiful and interactive forms. It allows you to create visually engaging surveys and questionnaires that feel more like conversations than traditional forms. Typeform's drag-and-drop interface makes it easy to build forms with various question types, including multiple choice, open text, and rating scales.
Typeform offers features like logic branching, which enables you to create dynamic forms that adapt based on the user's responses. The tool also integrates with popular applications such as Google Analytics, Slack, and Mailchimp, making it a great choice for marketers and businesses looking to automate their workflows.
3. Wufoo:
Wufoo, part of SurveyMonkey, is a straightforward online form builder tool designed for creating contact forms, registration forms, and surveys. It offers a wide range of templates to get you started quickly, and the drag-and-drop form builder makes customization a breeze.
Wufoo allows you to accept payments through your forms, making it a suitable choice for businesses selling products or services online. Additionally, it offers reporting and analytics features to help you gain insights from your form submissions.
4. JotForm:
JotForm is a versatile form builder tool with a wide range of features to suit different needs. It offers an intuitive drag-and-drop interface, hundreds of templates, and the ability to create complex forms with conditional logic.
One of JotForm's unique features is its PDF form creator, which allows you to turn your online forms into downloadable PDFs. This is particularly useful for businesses that need to generate contracts, invoices, or certificates based on form submissions.
5. Formstack:
Formstack is a robust form builder tool that caters to businesses and organizations with more advanced needs. It offers a variety of integrations with popular apps like Salesforce, HubSpot, and Dropbox, making it an excellent choice for automating data collection and processing.
Formstack's features include advanced analytics, A/B testing, and workflow automation, allowing you to create highly customized and efficient forms. It's especially well-suited for industries like healthcare, finance, and education that require strict compliance and data security.
6. SurveyMonkey:
While SurveyMonkey is primarily known for its survey capabilities, it also offers a powerful form builder tool. With SurveyMonkey, you can create surveys, quizzes, and forms that are easy to distribute and analyze.
SurveyMonkey's integrations with tools like Salesforce and Tableau make it a valuable choice for businesses seeking to harness the power of data analytics. The platform also provides AI-driven insights to help you make data-driven decisions.
7. Cognito Forms:
Cognito Forms is an online form builder tool that focuses on creating interactive and mobile-friendly forms. It offers features like calculated fields, repeating sections, and the ability to create complex forms with ease.
Cognito Forms also supports payments, enabling you to set up online payments for products, services, or event registrations directly through your forms. This makes it a suitable choice for businesses looking to monetize their online forms.
8. Zoho Forms:
Zoho Forms is part of the Zoho suite of business software and offers a range of features for creating forms and automating workflows. It's particularly well-suited for businesses that rely on Zoho's other applications, as it seamlessly integrates with them.
With Zoho Forms, you can create forms, collect payments, and even automate tasks like sending email notifications or creating support tickets. It's a comprehensive solution for businesses looking to streamline their processes.
Conclusion:
In today's fast-paced digital world, the ability to gather and manage data efficiently is essential. Online form builder tools play a crucial role in simplifying data collection and streamlining workflows. Whether you're a small business owner, a nonprofit organization, or part of a large corporation, there's a form builder tool that's right for you.
From the user-friendly Google Forms to the advanced capabilities of Formstack, the options are diverse and cater to various needs and budgets. The key is to assess your specific requirements, explore the features and integrations offered by these tools, and choose the one that aligns best with your organization's goals. By doing so, you can enhance your data collection processes, improve efficiency, and make more informed decisions based on the insights gathered through online forms.