Can Dogs Safely Consume Egg Yolk Lecithin?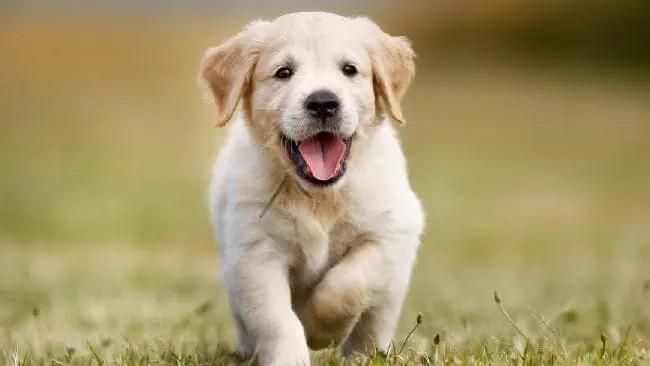 As responsible pet owners, we continually seek ways to provide the best nutrition for our beloved canine companions. In this quest, we often come across various dietary supplements and ingredients, one of which is egg yolk lecithin. But can dogs safely consume egg yolk lecithin, and what are the potential advantages and drawbacks associated with it? This article will delve into this topic, equipping you with the knowledge needed to make well-informed decisions regarding the inclusion of egg yolk lecithin in your dog's diet.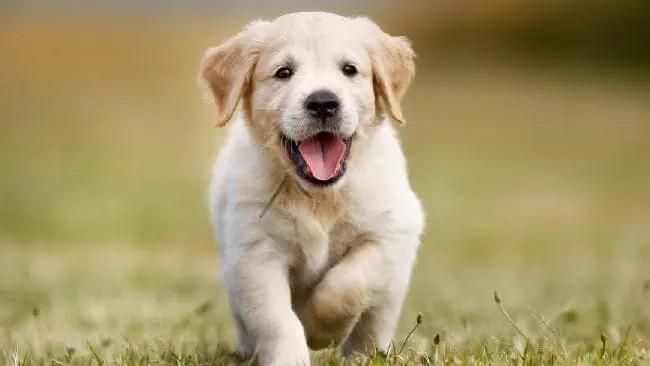 The Role of Lecithin in Canine Health
To fully comprehend the utility of egg yolk lecithin, one must understand the role of phospholipids in general. Phospholipids are essential components of cell membranes, making them indispensable for the healthy functioning of virtually every cell in the body. They are also vital for nerve function, playing a role in nerve protection and signal transmission. Hence, lecithin naturally finds applications in supporting various bodily systems in dogs, from the nervous system to skin health.
Benefits of Egg Yolk Lecithin for Dogs
Nutrient Density: Egg yolk lecithin is a nutritional powerhouse, boasting essential nutrients such as choline. Choline plays a pivotal role in maintaining a robust nervous system, liver function, and muscle development in dogs.
Enhanced Skin and Coat Health: The fatty acids found in egg yolk lecithin can significantly improve the shine and quality of your dog's coat. It also contributes to healthier skin, reducing the risk of dryness and discomfort.
Cognitive Boost: Choline, a key component of egg yolk lecithin, is known for its positive influence on brain function. It can potentially enhance cognitive abilities and support overall brain health, particularly beneficial for aging dogs.
Liver Support: Choline aids in the liver's proper functioning, facilitating the metabolism of fats and reducing the risk of liver-related issues in dogs.
Cardiovascular Health: Some studies suggest that choline may positively impact heart health by regulating cholesterol levels in dogs.
Synergistic Nutritional Impact: The nutritional benefits of egg yolk lecithin often manifest synergistically, meaning the impact is greater when combined with other nutrients. For instance, omega-3 and omega-6 fatty acids present in high-quality canine diets may work better in the presence of lecithin. This creates a better balance of fatty acids, promoting cardiovascular health and improving inflammatory response.
Nutritional Absorption: Lecithin also plays a role in facilitating the absorption of fat-soluble vitamins like A, D, E, and K, thereby potentially enhancing the overall nutritional status of your dog. A dog that absorbs nutrients more efficiently is likely to have a more robust immune system and better long-term health.
Risks of Egg Yolk Lecithin for Dogs
While egg yolk lecithin offers several potential benefits, it's essential to consider associated risks and administer it with caution:
Allergies: Just like with any new food or supplement, some dogs may be allergic to egg yolk lecithin. Keep a vigilant eye for signs of allergies, such as itching, skin rashes, digestive disturbances, or respiratory problems, and cease use if these symptoms manifest.
Calories and Weight Management: Egg yolk lecithin is calorie-dense, and excessive consumption can lead to weight gain in dogs. Ensure that this supplement aligns with your dog's daily caloric requirements.
Digestive Health: Some dogs may experience gastrointestinal disturbances, such as flatulence, diarrhea, or constipation when introduced to egg yolk lecithin. Monitoring your dog's fecal output and general comfort can offer insights into how well they're tolerating the new supplement.
Quality Assurance: The source and quality of the egg yolk lecithin product are paramount. Always purchase a reputable, high-quality product specifically formulated for canine consumption.
When you first introduce egg yolk lecithin, it might be wise to start with a smaller dose and gradually increase it to the recommended amount. This can help you monitor for any subtle signs of discomfort or adverse effects that may not be immediately obvious.
Dosage Guidelines
Although egg yolk lecithin offers many potential advantages, it should never be seen as a replacement for a balanced canine diet. It is highly advisable to consult your veterinarian for a comprehensive health check-up and blood tests. This is particularly essential for dogs that are already on medication for conditions such as liver disease or cardiovascular issues. Your veterinarian will offer insights on whether egg yolk lecithin can be beneficial, neutral, or potentially harmful when interacting with existing medications or conditions. If your dog is already taking other supplements or medications, such as fish oil or specific types of drugs for chronic conditions, a consultation with your vet is even more crucial. Sometimes, the combination of multiple supplements can lead to over-supplementation of particular nutrients, triggering adverse effects.
DIY vs. Commercial Products
Some dog owners opt to create their own egg yolk lecithin supplements at home. While this is an option, there is a risk of improper dosage and potential contamination. Commercial products often go through rigorous quality control measures to ensure they are safe and effective.
Emotional Well-being
Remember that supplements aren't a quick fix for behavioral or emotional issues. If your primary concern is your dog's cognitive function or stress levels, additional behavioral training and environmental enrichment are just as crucial.
Recommended products
Puainta® Egg Yolk Lecithin Powder Supplements for Dogs
Egg yolk lecithin for Dogs product is uniquely formulated to meet the needs of dogs of different breeds and coat conditions. It gently yet effectively cleanses and nourishes your dog's skin and coat, giving them a soft, shiny, and healthy appearance. It also relieves itchy, dry skin and allergy problems, giving your dog a sense of comfort and relaxation. and lecithin itself has the ability to break down emulsified fat, which emulsifies fat and is very beneficial to the dog's body.
Storage and Shelf Life
The quality of egg yolk lecithin can degrade over time, especially if it's stored in a damp or excessively warm environment. Always follow storage guidelines on the packaging, and use the product before its expiration date to ensure maximum efficacy and safety.
Egg yolk lecithin is not merely a dietary supplement but a multi-faceted nutritional tool that could offer a multitude of benefits for your dog's health. It holds potential in enhancing neurological health, supporting liver function, improving skin and coat condition, and even boosting cardiovascular well-being. However, the key to unlocking these benefits lies in responsible, moderate usage and consistent monitoring.
Quality assurance, dosage precision, and veterinary consultation are non-negotiable prerequisites. Above all, remember that each dog is an individual with unique nutritional needs and medical histories. What works wonders for one may not necessarily be appropriate for another. Thus, the introduction of egg yolk lecithin, or any other supplement, should be a calculated decision made in consultation with a healthcare provider familiar with your dog's specific needs. With a balanced approach and ongoing oversight, egg yolk lecithin could very well become a valuable addition to your dog's nutritional regimen.