Where to Find the Best RV Deals: Your Road to Adventure Awaits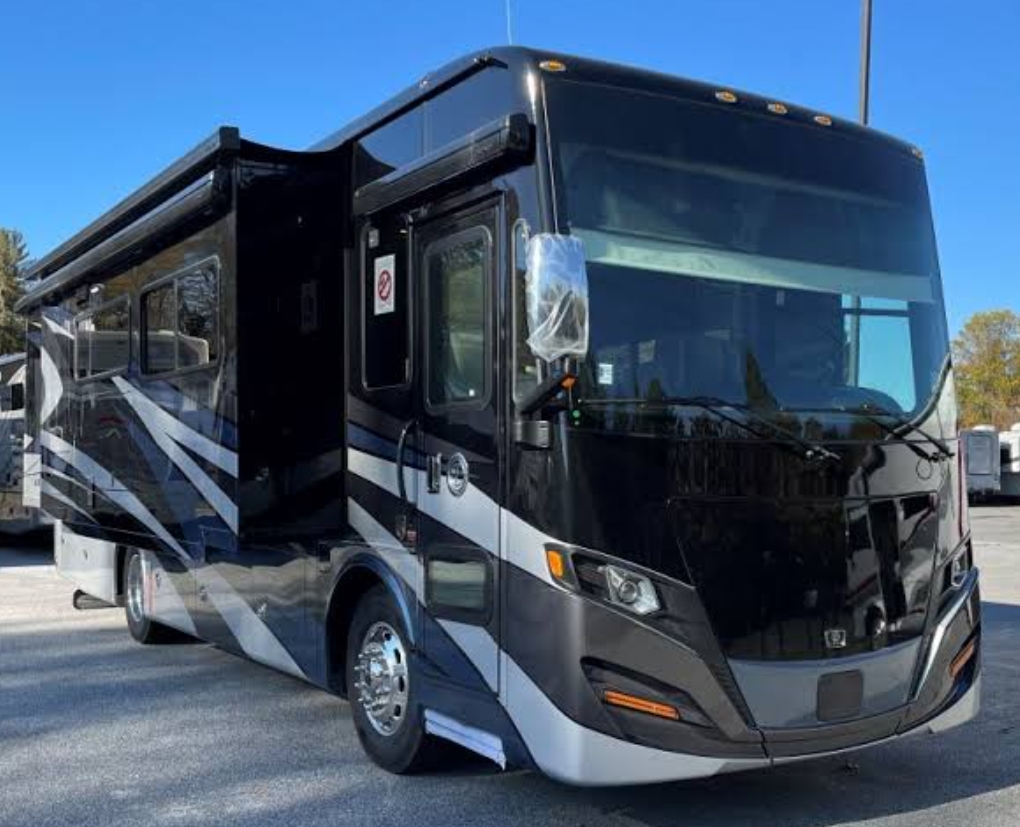 If you've ever dreamed of hitting the open road, exploring new destinations, and creating unforgettable memories, an RV (Recreational Vehicle) is your golden ticket to adventure. But let's face it, RVs can be a significant investment. Fear not, fellow traveler, because in this guide, we will uncover the best places to find unbeatable RV deals.
Unlocking the Joy of RVing
Before we dive into where to find RV deals, let's take a moment to appreciate the joy of RVing. It's a lifestyle that blends freedom, comfort, and exploration in one. With an RV, you can wake up to breathtaking vistas, savor home-cooked meals wherever you go, and share stories around a campfire with loved ones.
RVing is not just a mode of travel; it's a way of life. And the best part? You don't need to break the bank to embark on this incredible journey.
The Quest for the Ultimate RV Deal
When it comes to finding the best RV deals, it's essential to be patient, informed, and ready to seize opportunities. Let's explore the top destinations where you can hunt for your dream RV at a price that won't leave you with buyer's remorse.
1. Dealerships: Your Trusted Partners
RV dealerships are a great place to start your search for RV deals. These establishments offer a wide selection of new and used RVs, and their experienced staff can guide you through the purchasing process.
2. Online Marketplaces: Endless Options
The internet has revolutionized the way we shop, and RVs are no exception. Websites like RVTrader, RVUSA, and Craigslist feature a vast array of RV listings from both private sellers and dealerships.
3. RV Shows: A Showcase of Savings
RV shows are like treasure troves for RV enthusiasts. These events bring together numerous dealers, showcasing their latest models and offering exclusive RV deals and financing options.
4. Private Sellers: Hidden Gems
Sometimes, the best RV deals come from private sellers. Check classified ads in local newspapers or online platforms like Facebook Marketplace. You might discover a well-maintained RV at a price that beats the market.
5. Rental Companies: Previously Loved RVs
Rental companies often sell their used RVs after a few years in service. These vehicles are typically well-maintained and come at a fraction of the cost of a new one.
6. RV Clubs and Forums: The Inside Scoop
Joining RV clubs and forums can be a goldmine of information on RV deals. Fellow RV enthusiasts often share their experiences and knowledge, including where to find the best bargains.
7. Auctions: Unconventional, Yet Rewarding
Auctions, both online and in-person, offer a unique opportunity to snag RV deals. These events can be a bit unpredictable, but if you're a savvy bidder, you might score a fantastic deal.
RV Deals: Seize the Moment
Now that you know where to look for RV deals, it's time to seize the moment and make your dream of RVing a reality. Here are some final tips to help you navigate the process successfully:
1. Do Your Research
Knowledge is your best ally. Research the make and model of the RV you desire, its average market price, and its pros and cons. This information will empower you to make informed decisions.
2. Inspect Thoroughly
When you find an RV that piques your interest, don't rush into the purchase. Inspect it meticulously, both inside and out. Check for any signs of wear and tear, water damage, or hidden issues.
3. Negotiate Wisely
Don't be afraid to negotiate with sellers or dealerships. Polite haggling can often lead to better RV deals. Be prepared to walk away if the terms aren't favorable.
4. Consider Financing Options
If you're not paying for your RV upfront, explore financing options. Compare interest rates and terms to find the best deal on your RV loan.
5. Seek Professional Advice
If you're new to RVing, consider hiring a certified RV inspector or bringing along an experienced friend. They can provide valuable insights and help you avoid potential pitfalls.
In Conclusion: Your RV Adventure Begins Here
Your journey to RV ownership starts with finding the perfect RV deal. Whether you opt for a brand-new luxury RV or a reliable, budget-friendly model, the key is to stay patient, informed, and ready to take action when the right opportunity arises.
Remember, RVing isn't just about the destination; it's about the experiences you create along the way. So, embark on this adventure with excitement, knowing that the best RV deal is waiting for you just around the corner. Start your journey today and let the open road lead you to a world of exploration, freedom, and unforgettable memories.