Pawna Lake Camping Guide for Couples: A Romantic Getaway Amidst Nature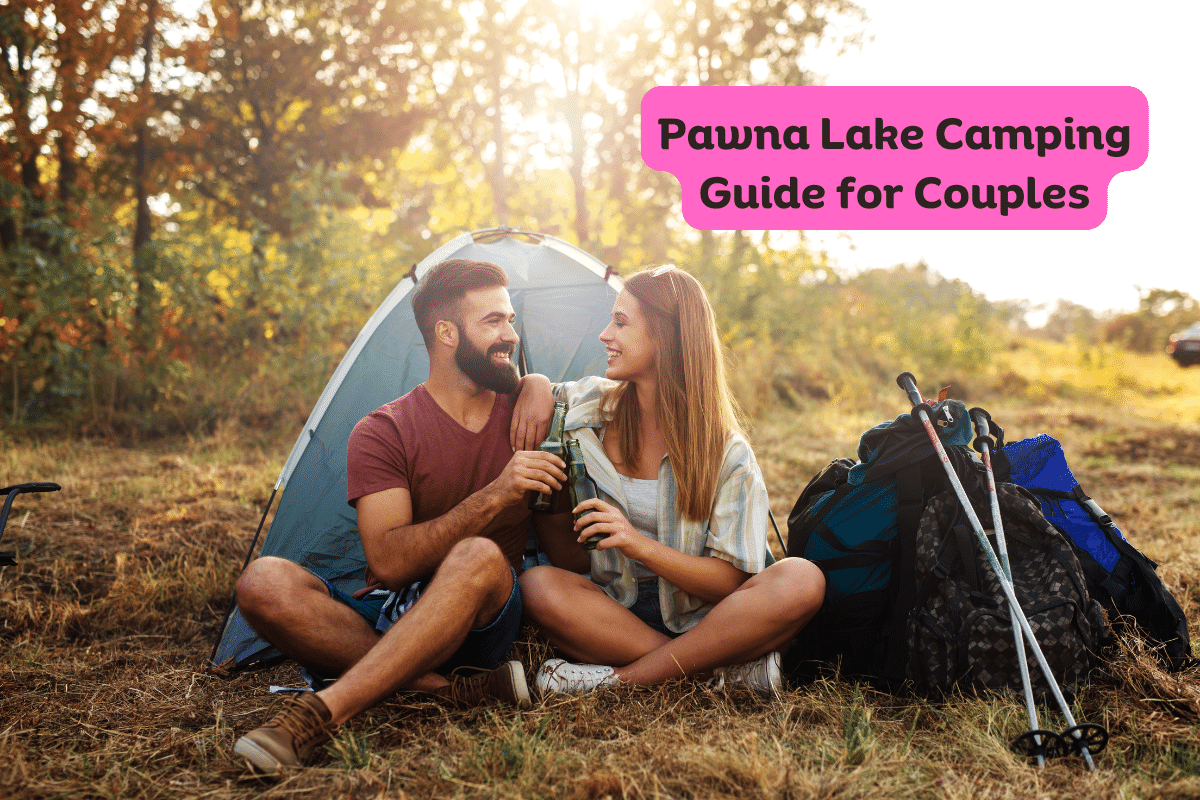 Pawna Lake, with its serene waters and breathtaking landscapes, has become a sought-after destination for couples seeking a romantic escape from their daily routines. In this detailed guide, we will explore the safety of Pawna Lake camping for couples, why it is a popular choice among them, how to book a camping experience, the average cost, precautions to take, and the amenities available for a perfect romantic retreat.
Is Pawna Lake Camping Safe for Couples?
Safety is a top priority when planning a romantic camping trip, and Pawna Lake doesn't disappoint. With the right precautions and choosing a reputable campsite, camping at Pawna Lake can be a safe and enjoyable experience for couples.
● Reputed Campsites: Opt for well-established and reputable campsites around Pawna Lake that have a track record of providing a secure environment for their guests.
● Security Measures: Most campsites employ security personnel to ensure the safety of their guests. They often have a strict entry and exit system to monitor who comes in and out of the campsite.
● Emergency Contacts: Keep emergency contact numbers handy and inform friends or family members about your camping plans and location.
Why Pawna Lake Camping is Popular Between Couples
Scenic Beauty: Pawna Lake offers a stunning backdrop for a romantic getaway. The clear blue waters, lush green hills, and serene ambiance create a magical atmosphere.
Seclusion: Many campsites around Pawna Lake provide a sense of seclusion, allowing couples to enjoy their privacy while being surrounded by nature.
Adventure and Relaxation: Couples can choose between adventure activities like paragliding and kayaking or simply relax by the lakeside, making it a versatile destination catering to different preferences.
Starry Nights: The night sky at Pawna Lake is a sight to behold. Gazing at the stars hand in hand is a romantic experience that many couples cherish.
How Couples Can Book Pawna Lake Camping
Booking a camping experience at Pawna Lake is relatively straightforward:
Online Platforms: Many campsite operators, like pawnalakecamps.in have an online presence where couples can browse through available packages, select their preferred dates, and make reservations.
Travel Agencies: Some travel agencies offer Pawna Lake camping packages that include transportation, meals, and activities, simplifying the booking process.
Direct Contact: Couples can also contact the campsite directly via phone or email to inquire about availability and make reservations.
Average Cost of Pawna Lake Camping per Couple
The price of camping at Pawna Lake for couples varies depending on the campsite and the package chosen. On average, a budget-friendly camping experience for two can start from ₹2,500 to ₹5,000 per night. Luxury packages with additional amenities can go higher. It's advisable to check the specific inclusions of the package before booking.
Precautions for Couples at Pawna Lake
While Pawna Lake camping is generally safe, couples should take a few precautions:
● Keep Valuables Secure: Store valuable items in a safe place or lock them in your vehicle, if possible.
● Stay Hydrated: Carry enough water to stay hydrated throughout your camping experience.
● Follow Campsite Rules: Abide by the campsite's rules and guidelines for a hassle-free stay.
● Emergency Kit: Bring a basic first-aid kit and insect repellent to handle minor health issues.
Amenities Available for Couples at Pawna Lake
Pawna Lake campsites often offer amenities tailored to couples:
● Tents: Cozy and comfortable tents equipped with bedding and necessary amenities.
● Candlelight Dinners: Some campsites arrange romantic candlelight dinners for couples.
● Bonfires: Enjoy a cosy bonfire under the starry sky with your loved one.
● Private Lakeside Seating: Some campsites provide private lakeside seating areas for couples to relax and enjoy the view.
In conclusion, Pawna Lake camping offers couples a perfect blend of nature, adventure, and romance. By choosing a reputable campsite, taking necessary precautions, and enjoying the amenities available, you can create unforgettable memories in this serene and beautiful setting. Whether you're celebrating a special occasion or simply seeking quality time together, Pawna Lake camping is a romantic getaway that will leave you both enchanted and rejuvenated.