Men's Full Suits for All Seasons: Dressing Sharp Year-Round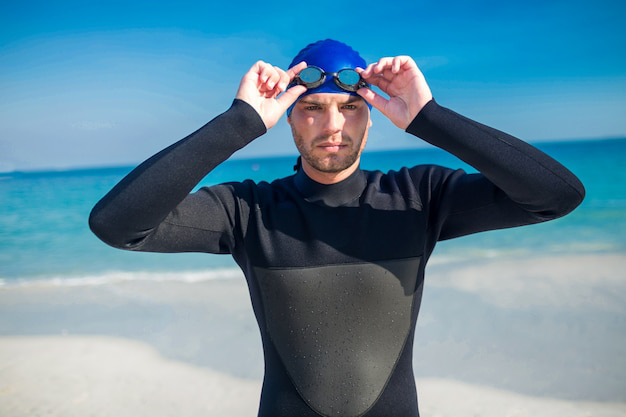 A well-fitted suit is a timeless and versatile addition to any man's wardrobe. But when it comes to wearing men's full suits throughout the year, it's essential to consider the changing seasons and adapt your attire accordingly. Let's explore how to dress sharp year-round with men's full suits that suit every season.
1. Spring Suiting:
Spring is the season of renewal and freshness, and your suit should reflect that. Opt for lighter fabrics and colors that complement the season's vibes:
Fabric: Lightweight wool or cotton blends are excellent choices for spring suits. These materials are breathable and comfortable, keeping you cool as temperatures rise.
Color Palette: Embrace lighter shades like light gray, soft blue, or pastel colors. These hues are perfect for the season and exude a sense of freshness.
Lining: Consider unlined or half-lined jackets to improve breathability and keep you comfortable during milder spring weather.
2. Summer Suiting:
Summer calls for men's full suits that can handle the heat while keeping you looking sharp and stylish:
Fabric: Linen and seersucker suits are the go-to options for summer. They are exceptionally breathable and perfect for staying cool in hot and humid weather.
Color Palette: Light and neutral colors, such as beige, khaki, or light gray, are not only practical but also give off a relaxed summer vibe.
Lining: Minimal or unlined jackets are key to preventing overheating in the scorching sun.
3. Fall Suiting:
As the temperatures start to drop, your suit should provide both warmth and style:
Fabric: Wool is your best friend in the fall. It offers insulation without adding too much bulk. Look for medium-weight wool suits in versatile colors.
Color Palette: Earthy tones like brown, olive, or deep burgundy are perfect for the fall season. They harmonize with the changing colors of nature.
Lining: A fully lined jacket can provide extra warmth in cooler temperatures, making it suitable for early fall when it's not too cold.
4. Winter Suiting:
When the winter chill sets in, you'll want a suit that offers both warmth and sophistication:
Fabric: Heavyweight wool men's full suits, often called "winter weight," are designed to keep you warm. They offer insulation and protection from cold winds.
Color Palette: Stick to classic dark colors like charcoal, navy, or deep black. These hues exude elegance and pair well with winter accessories.
Lining: Fully lined jackets provide extra insulation in the cold, making them an excellent choice for winter men's full suits.
Tips for Year-Round Suiting:
Tailoring is Key: Regardless of the season, a well-tailored suit is a must. Ensure that your suit fits perfectly to maintain a sharp and polished look.
Layer Strategically: Depending on the season, layering with appropriate shirts, ties, and accessories can add both style and warmth to your ensemble.
Footwear Matters: Pay attention to your choice of shoes. Lighter and more breathable options like loafers work well in warmer weather, while boots are ideal for colder seasons.
Accessorize Wisely: Elevate your look with seasonally appropriate accessories such as scarves, pocket squares, and ties that match the mood of the season.
Dressing Down Men's Full Suits for a Stylish Everyday Look
One of the simplest ways to dress down a suit is to wear the jacket and trousers separately, creating a stylish mix-and-match ensemble. Here's how to do it:
Jacket as a Blazer: Pair the suit jacket with casual separates like chinos, jeans, or even shorts (for a summer look). Opt for a contrast in color and texture between the jacket and your bottoms to create a distinct casual vibe.
Trousers with Casual Tops: Wear the suit trousers with a more relaxed top, such as a crew-neck T-shirt, a knit polo, or a casual button-up shirt. Tuck or untuck the shirt depending on the level of formality you desire.
Layer Smartly:
Layering is key to achieving a balanced casual-elegant look. Consider adding these layers for extra style and functionality:
Vests and Waistcoats: Wearing a vest or waistcoat with your suit jacket and trousers can add a touch of sophistication and warmth during cooler seasons.
Lightweight Outerwear: Throw on a casual jacket, such as a bomber or a denim jacket, over your suit for a stylish and practical layer.