How to Choose the Best Chinese Tuition for Your Child in Singapore?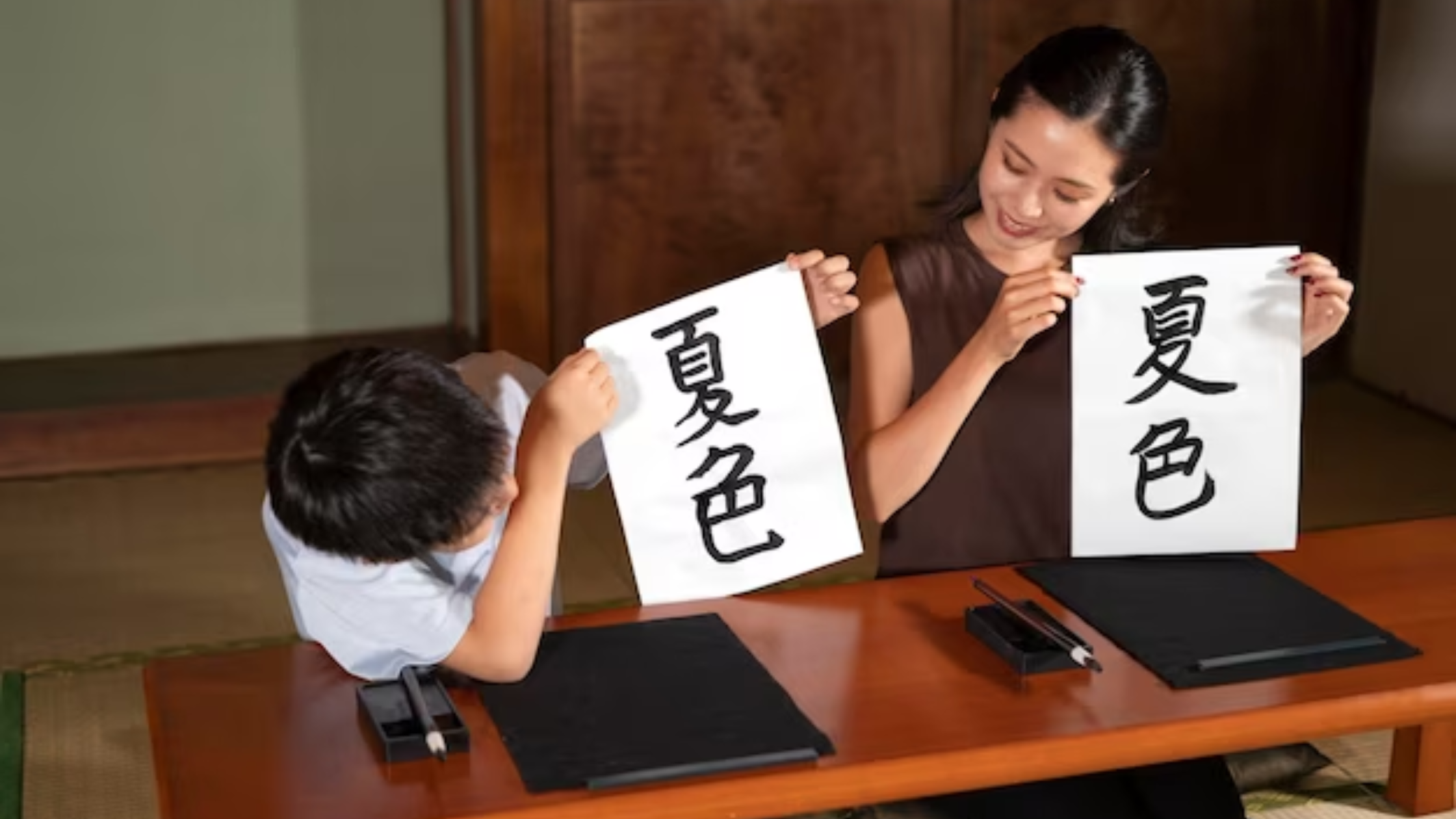 As a parent, you dedicate all your efforts to providing the best opportunities for your child's growth and success. When it comes to mastering a language as important as Chinese in Singapore, finding the right tuition can be a game-changer.
But, How do you choose the best one for your child among a plethora of options out there?
Don't worry, we will guide you through this crucial decision-making process and help you choose the best Chinese tuition in Singapore. Going through this blog will empower you with the knowledge and confidence to pick the perfect Chinese Tuition for your child in Singapore. So, let's begin without wasting a minute.
Why is Choosing the Right Chinese Tuition So Important?
Before knowing the answer to 'how' let's tackle the "why' first. In Singapore, Chinese is more than just a language. It is the key to unlocking the doors of Singapore's cultural heritage and future opportunities. Having a strong foundation in Chinese will not only boost your child's academic performance but also equips them with valuable communication skills. This means the Chinese language can help your child thrive in the modern digital landscape of Singapore.
Tips To Choose The Best Chinese Tuition For Your Child's Success
Let's come to the 'How' part now and go through the important aspects that must be considered while choosing the best tuition.
Understand Your Child's Needs
Every Child is unique, and you must understand it. Start by assessing your child's strengths, weaknesses, and learning styles. Ask them about the problems and difficulties they are facing. Are they struggling with certain aspects of the language? Do they prefer interactive lessons or one-on-one attention? Knowing all these details will help you find Chinese tuition in Singapore for your child.
Quality of Instructors
While choosing the right tuition program for your child, look for the right teacher first. Attending tuition classes will only help if your tutor has that knowledge and experience in the field. They must be able to understand the unique needs of your child and offer solutions accordingly. Their teaching method and strategies must be compatible with your child's understanding.
Curriculum and Materials
Can you build a house just by nailing boards together? No, obviously. Right? Similarly, the success of a tuition program is impossible without a well-prepared and focused curriculum. When choosing the perfect Chinese tuition in Singapore, one of the key factors is the curriculum and the learning materials they offer. You can think of it as a roadmap and tool to guide your child on their journey to mastering the language. An effective Chinese tuition curriculum must cover all aspects of the language – reading, writing, speaking, and listening.
When researching potential tuition programs, don't hesitate to ask about their curriculum structure and the learning materials they provide. It must be relevant, aligned with the school syllabus, and engaging. The right approach to learning will make your child's way manageable, exciting, and enriching.
Class Size and Individual Attention
Imagine a classroom bustling with students where every student has questions. In this quest, not everyone is able to get their problems listened to and solved. So, when it comes to language learning, smaller class sizes are relevant. Smaller classes mean fewer students, and everyone receives equal attention and focus. Teachers can focus on each student's progress, strengths, and areas that need a little extra care.
Language learning isn't just about memorising vocabulary; it's about putting words into action. When your child receives individual attention, they will be able to practise more and more. They can engage in discussions, role plays, and interactive activities without feeling overwhelmed by a large group. This ensures that your child gets the attention they deserve and the best chance to excel in their language journey.
Reputation and Reviews
Having word of mouth and online reviews can be incredibly insightful in choosing legit Chinese tuition in Singapore. Listen to what other parents and students have to say about the tuition centre. Ask them about their experience and their child's progress after joining their classes. Positive feedback and success stories are indicators of a reputable program.
Progress Tracking and Feedback
Once you have chosen a tuition centre or teacher for your child, how will you assess the progress? It is only possible with regular progress tracking and feedback from the tutor and teachers. Regular progress assessments act as those guiding markers. These assessments provide an exact view of your child's progress landscape. Feedback isn't just about pointing out areas that need improvement but also helps boost a child's confidence and motivation to improve.
Demo Sessions
A tuition centre having experienced teachers and a good reputation will never hesitate to offer demo or trial classes. You should take advantage of these opportunities to determine how well your child connects with the tutor and the teaching style. This firsthand experience can help you make an informed decision.
Every child learns differently, and finding a tutor who connects with your child is gold. During a demo session, observe how the tutor interacts with your child. Is there a comfortable rapport? Does your child feel at ease asking questions? A positive teacher-student dynamic is crucial for effective learning.
Flexibility and Convenience
Think about your child's daily routine. Do they have after-school activities or hobbies? Are they more alert and focused in the morning or afternoon? When choosing a tuition programme, try to find one that matches your child's peak learning hours. It's like serving up their favourite snack when they're hungry for knowledge! If you're considering online tuition, make sure your child has the necessary tools like a computer or tablet and a reliable internet connection.
Conclusion
Choosing the best Chinese tuition in Singapore for your child might feel like a challenge. However, armed with the insights and suggestions shared in the article, you're on the path to success. Do not focus only on the grades of your child, it's about developing a lifelong love for the language and cultural connection. Your child's journey to Chinese mastery starts with the right tuition, and you're the guide on this exciting adventure.